Reclaim Your Confidence and Energy!
Make yourself a priority again with NúBody's natural path to lasting weight loss
Get lasting results you can feel good about, with our non-invasive and all-natural approach.
We know there are countless options available for those who want to lose extra weight. After trying other options, the NúBody program is a game-changer for our clients because it's not just about losing as much weight as possible in a "crash diet" fashion.
Instead, our approach is holistic and includes absolutely no dangerous diet pills, no invasive surgery, and no unsatisfying, preservative-filled packaged meals.
Our unique program is built on a solid foundation of health and wellness, backed by the support and accountability of our knowledgeable team, every step of the way, for real results that last.
Enjoy the food you love with guided knowledge on how and when to eat it.
The NúBody nutrition plan means whole, natural food, and absolutely no shots, pills, shakes, or unsatisfying packaged foods. We will give you specific food combinations that are delicious and also promote your body's ability to maintain alkalinity.
We will give one-on-one guidance on the specific times of the day you should be eating in order to help regulate and normalize the relationship between blood sugar and insulin production.
Once you achieve your goals, we will develop an easy-to-follow meal plan that is designed to maintain your amazing results long term.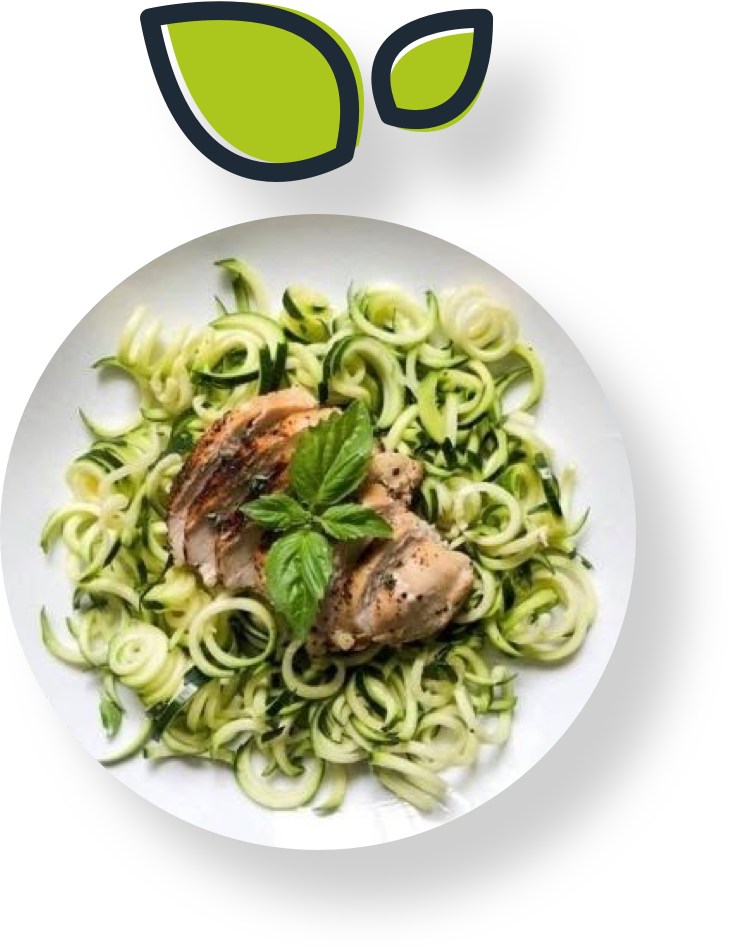 Curious about the types of food you'll be eating on your NúBody customized nutrition plan?
Sign up now to instantly receive a sample meal plan including FREE sample recipes!
Convenient, one-on-one consultation and care
Experience the difference and one-on-one guidance that comes from our professional nutrition coaching at NúBody. Unlike many popular group weigh-in diet programs, NúBody offers you the individual attention and accountability you need to meet your goals, and customized guidance that changes as you progress in the program.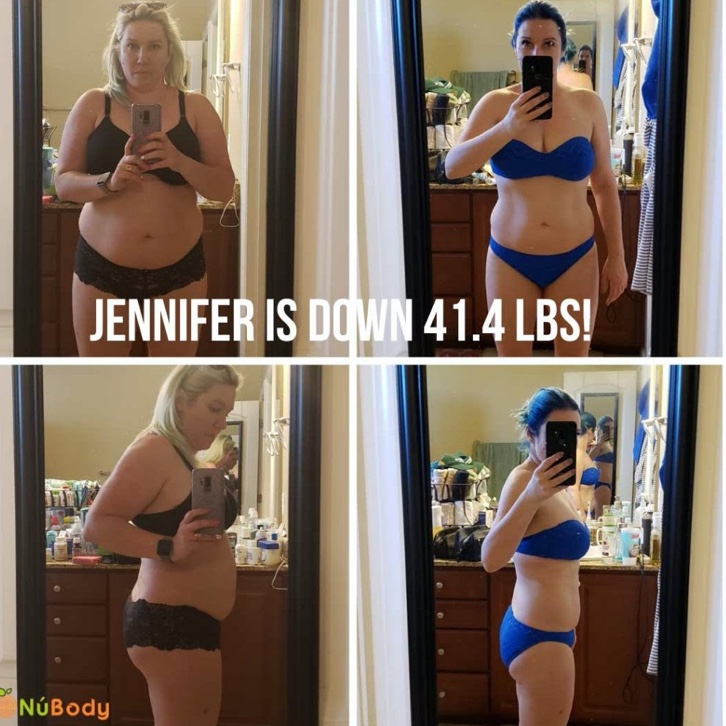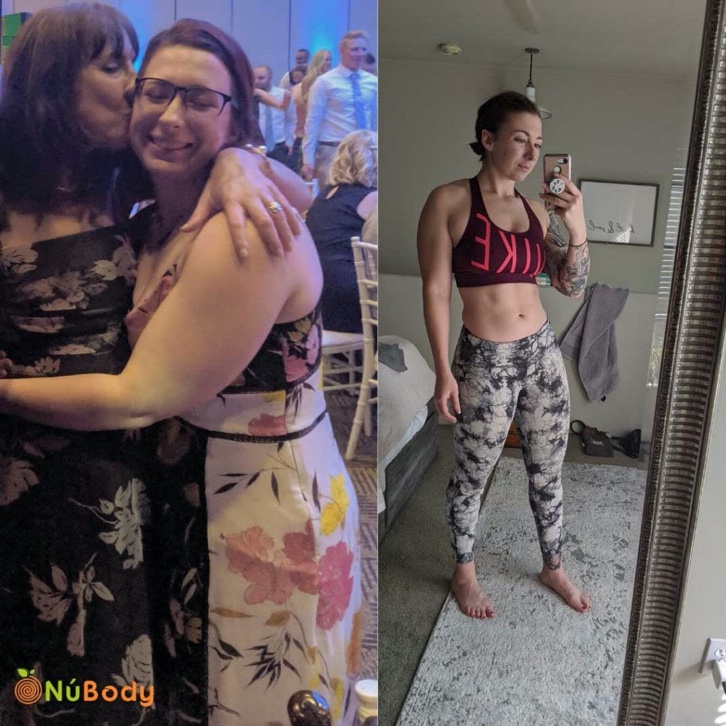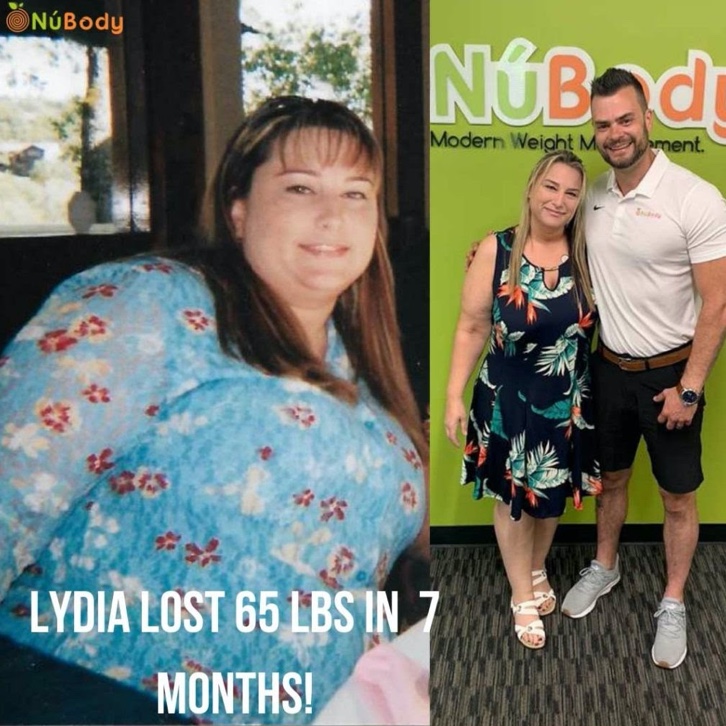 If you're serious about results, get serious about your investment in yourself.
Our clients reach a place in life where the commitment of adequate time, energy, and capital was necessary to reclaim their health, vitality, and confidence.
Because all of our bodies are unique, our pricing is customized depending on how much time is spent on the program. At your introductory consultation, we will conduct a body composition analysis, showing us how many pounds of fat you have on your body, as well as water and muscle. We are also very flexible with payments we offer weekly, monthly or package pricing!
Contact us for a free consultation and quote
Find out how NúBody program has gotten REAL results for REAL people, just like you
"NúBody is absolutely amazing! It's a wonderful program that helps you lose weight without all the nonsense that many weight loss programs make you do. David and Chelsey are both incredibly kind people who have your best interests at heart and are both super encouraging! I highly reccommend. If you need something to convince you, listen to this: I've lost almost 25lbs in a little less than a month and a half!"
-Riley P
"I've been on the NúBody Modern Weight Management program for 5 months now. Ive lost 40 pounds of fat in 5 months. That's over 3.5 pounds of fat a week. I used to feel tired all the time. Now I have more energy to accomplish more throughout the day. Also after working all day standing my feet don't hurt anymore. They used to be very painful with sharp pain….Follow the NúBody program exactly and hydrate everyday and you will see amazing results. NúBody is the best decision and investment I've ever made for myself."
-Casandra N.
"Oh where to start! I am currently on week 4 and I haven't felt this good about my health in a very long time. I am so beyond thankful for the structure, support, and true confidence NúBody has given me! I knew for a long time I needed to make a change, something different than what I'd done any other time than before. I jumped in with both feet and completely open minded about what my journey could be! I would recommend to anyone that's looking to kick off a change in your health to check our NúBody. Being able to not only lose the weight but have the check ins, coaching and genuine care from Dave and Chelsey makes this journey all the better!!"
-Courtney T.
"Just wanted to share my experience with NúBody. This program is not only for weight loss, it's for overall well-being. I have to say that I feel fantastic. Better than I have In along time. For me the weight loss is a bonus. If you really want a healthier lifestyle, this is it. The best thing I could have done for myself! Great company!"
-Julie M
View more reviews on Google
The NúBody Difference
At NúBody, our differences include our unique, one-on-one consultations, holistic approach to customized nutrition, and that fact that we are a doctor-endorsed program.
Many patients enjoy other results in addition to weight loss. These include, but are not limited to: improved cognitive ability and focus, improved energy levels, better sleep, clearer complexion, higher self-confidence, clothes fitting better and curbed cravings.
Clients with families often enjoy the ripple effect that a new focus on holistic nutrition has on the entire family.
But more than our approach and other positive benefits, the most important difference between NúBody and our competitors, is in our values:
Compassion

We understand the struggles involved in all facets of weight loss.

Professional

We are competent in our craft and consistently striving to improve.

Determination

Starting with our community, we are determined to create a healthier world via nutrition and education.

Wisdom

We believe wisdom is paramount to change.

Happiness

For us, happiness is the ultimate goal in life and we believe a healthy body is a happy one.
Think you don't have time for food preparation? Think again! We have all the tools needed for your success!
NúBody has partnered with Ultimate Fitness Food, providing regular deliveries of program-approved meals.
Visit Ultimate Fitness Foods