Weight Management Clinic Near El Dorado Hills, CA
Best Weight Loss Clinic in El Dorado Hills, CA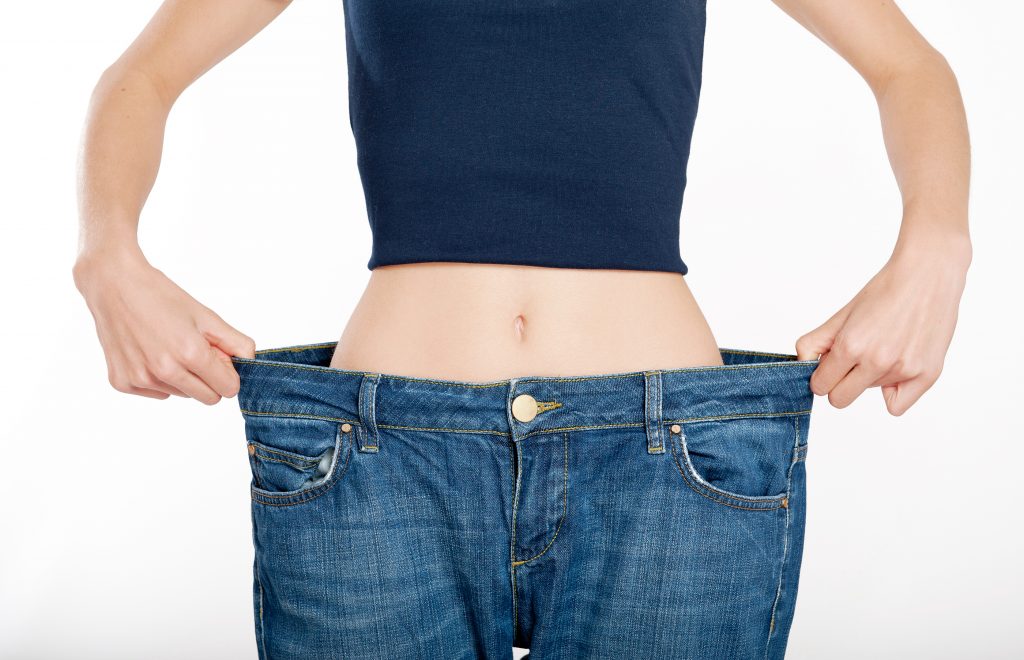 Are you tired of years of endless dieting and subpar weight loss results? Then you've come to the right place! At NuBody, we've designed our custom weight loss program to not only help you lose stubborn weight rapidly but also to help ensure long-term weight maintenance.
We know weight loss is a frustrating journey for millions of people, and that's why we developed our one-of-a-kind program. Through straightforward, whole-food nutrition and scientifically backed cellular stimulation, we teach your body to burn fat for your daily energy needs rather than store it. If you live in El Dorado Hills and you're ready to take back control of your body, ditch persistent cravings, and improve your overall health, our NuBody team is here to help you do it.
Experienced Nutritionists Near El Dorado Hills
If you're ready to reveal the healthy, functional body you know you deserve, our nutritionists are ready to help. Our custom nutrition programs are based around natural, nutrient-dense, whole foods because that's what the human body is designed to consume. 
Unlike other weight loss clinics around El Dorado Hills that push meal replacements and an endless array of supplements, we steer clear of those things because we know they don't work. Instead, we teach our clients to consume specific combinations of whole foods at specific times to regulate blood sugar, insulin release, and hunger hormone levels.
We begin each program with a 72-hour keto diet induction period, during which you'll focus on consuming the majority of your daily calories from dietary fat sources. You'll also include moderate amounts of protein and minimal carbs to kick-start your body's shift from burning sugar to burning fat for fuel. As your body acclimates to using fat for your daily energy needs, you'll experience rapid fat loss, increased energy levels, improved sleep, better focus, and even clearer, healthier skin.
As you continue with the program, we'll make adjustments to your nutrition plan based on your weight loss results. And when you finally reach your goal weight, we'll design a nutrition plan designed to help you achieve long-term weight maintenance.
Bio-Frequency Weight Loss Technology
State-of-the-art bio-frequency cellular stimulation is a key component of our weight loss program. Weekly bio-frequency treatments occur in person at our weight loss clinic and encourage rapid fat loss by delivering specific frequency patterns designed to stimulate your body on a cellular level. 
Disruptions in cellular communication often play a central role in many individuals' inability to lose weight, and unfortunately, those disruptions are largely out of your control. We recognize that proper cellular metabolism and efficiency, along with stable hormonal balance, are critical in achieving weight loss and long-term weight maintenance.
With ongoing bio-frequency treatments designed to restore healthy cellular function, you'll find your hunger hormones balance out and your satiety levels stabilize. As a result, you'll experience increased fat burning, reduced cravings, and improved energy levels!
Past Client Success Stories
At NuBody, we've helped hundreds of people in El Dorado Hills lose weight and keep it off for good! Ready to see the proof for yourself! Feel free to check out our many five-star reviews on Facebook and Google! Many of our clients have lost 100+ pounds in the span of 6 to 12 months. Even better, they kept the weight off long term.
We've also worked with individuals who've shed 10 to 20 pounds per month during their weight loss program! Whether you're looking to feel better, look better, move better, or improve your confidence, we're here to help you achieve your weight loss goals. Ready to take the first step toward improving your health? Get in touch with us today at 916-823-8692, or contact us online to discover what you can achieve when you partner with our NuBody team! Our weight loss clinic is located near El Dorado Hills, CA.